Lady-B, is full of drive and and intelligence which she gets from her mother, Nova, a muti-titled drug detection dog (link). She gets fantastic, stable structure, and joy of life  from her daddy Maxum. Lady-B has done obedience shows and agility work. Her confident nature and skill level got her top awards in both. She is also OFA/OFE certified and DM tested. When it comes to looks she is a tri-color, short coat, sable with refined markings. Lady-B promises to be ready anytime, anywhere; adding adventure and fun to anything we do; her puppies are sure to do the same for their families. 
---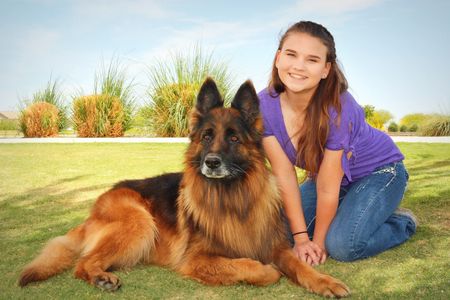 This is Lady's father Maxum
Max is happily retired in Tuscon getting more affection then he knows what do with it
Nova is Lady's mother
Nova is retired with a family in Phx. along with a dogie friend.